Whatever payment method you choose, the security of your personal data and the protection of your privacy is always paramount. Your data, which you enter for business purposes, will be largely anonymized by the cooperating banking and credit card companies. We will not receive any of your account details.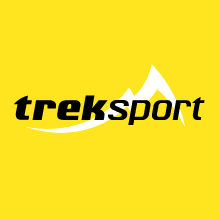 In our webshop:
Onlinebanking (instant bank transfer)
The most convenient payment option is via INSTANT BANK TRANSFER with your usual online banking access.
Credit cards
We are happy to accept the usual credit cards of VISA and MASTERCARD for automated webshop payments.
Advance payment
Simply order in the webshop and after manual processing (working days) you will receive your invoice as a PDF file by email. After receipt of payment your order will be sent to your delivery address.
Cash on delivery
The cash on delivery payment is only available for deliveries within Austria. You pay cash upon receipt of the shipment to the bearer of the mail. The amount of the invoice is increased by the amount of cash collected from the post office (currently € 4.20). In case of heavy and bulky consignments, the cash-on-delivery amount collected by the supplier may also be correspondingly higher.

At the shop,
Treksport Outdoor Shop, Stumpergasse 16, 1060 Vienna, Austria:
Please pay for your order in the online shop.
If you want to collect your online order yourself, for example in order to save shipping costs, please select the option "pickup in the shop".
We inform you via e-mail when your ordered goods are ready for pick-up.
Please note that online orders can only be processed as binding orders after payment in the webshop. Please understand this, as it may be that certain goods have to be ordered from the manufacturer on your behalf. In the case of a return, the purchase price is refunded by the same means of payment as for the order or by bank transfer.
If you do not want to order and pay for your desired items in the webshop, please visit our shop. Please keep in mind that availability and factual stock can change all the time.
During your visit to Treksport Outdoor Shop, 1060 Vienna, Stumpergasse 16, we offer you the following digital payment methods: MAESTRO (EC-card), VISA- and MASTERCARD.